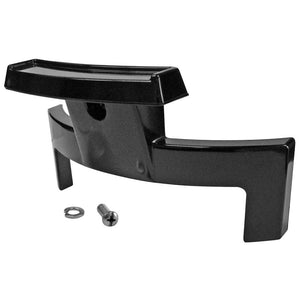 SIDE HANDLE LEG ASSEMBLY for 10-inch Liquid Core Electric Skillet brands made by West Bend. Health Craft, Vita Craft
TRADE-IN your old Liquid Oil Core Electric Skillet and TRADE-UP to our NEW 13-inch JUMBO 5 Qt. OIL CORE ELECTRIC SKILLET with Exclusive Vented High-Dome Cover just pay the difference. Call customer service for your trade in value.
Also fits Liquid Core Electric Skillet brands. 
Amermaid
Aristo Craft
Classica
Cook Best
Health Craft
Home Ec
Inkor
Kitchen Craft
Lifetime
Lustre Craft
Miracle Maid
Neo Life Plex Core
Permanent
Premier 2000
Queen Anne
Royal Prestige
Royal Queen
Saladmaster
Wonder Ware
We process orders and ship the same day or the next business day. Upon placing your order, you will receive an email confirming your purchase. When your item ships, we will email you a Tracking Number so that you can keep track of your shipment.
RETURNS are accepted for a refund of the purchase price. Postage is not refundable. If you have any questions or concerns, we highly recommend calling us before placing your order. 1-813-390-1144.