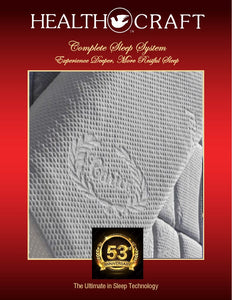 Laser Cut Channels provide air flow throughout the night. Most pillows are hot and suffocating. Ultra-Tech remains cool and breathable.
High-quality material woven with carbon fiber and silver threads and a Thermo-Fesh foam core impregnated with silver ions remains fresh and 99.9% bacteria free.
Laser-cut into two separate interlocking parts that can be adjusted to three different comfort levels.
It becomes a Grounding Pillow when placed on your Ultra-Tech Earthing Topper or Mattress, neutralizes electromagnetic fields, regulates body temperature and improves blood circulation to the brain reducing stress.