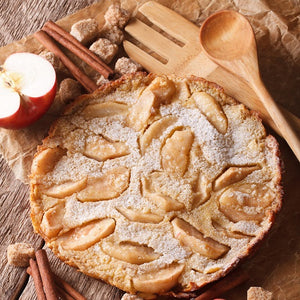 Behind every delicious dish lies a captivating story. This beloved breakfast treat dates back to the 17th century, Dutch Babies German pancakes were first created in Germany's rural regions. The recipe was developed by German settlers, who later migrated to the United States and settled in Pennsylvania Dutch country. This migration gave rise to the name Dutch Baby, despite its German origins.
Dutch Babies quickly gained popularity in the United States, particularly in the Pacific Northwest. It was in Seattle, Washington, where the now-iconic dish truly took off. In 1900 Manca's Café, the Original Pancake House introduced the Dutch Baby to the American culinary scene.
Today, Dutch Babies are enjoyed by people of all ages and are often served with a sprinkle of powdered sugar, a squeeze of fresh lemon juice, or a variety of toppings such as fruits, syrups, or even savory ingredients like bacon and cheese. Whether you prefer a sweet or savory twist, these pancakes can be customized to suit your taste buds. Their simplicity in preparation makes them an ideal breakfast or brunch option, especially when you are looking to impress your guests with minimal effort.
So, the next time you indulge in a Dutch Baby, take a moment to appreciate the rich history and tradition behind this delectable breakfast dish. Whether you are enjoying it at a cozy cafe or making it in the comfort of your own kitchen, let the story of Dutch Babies German Pancakes add an extra layer of flavor to your dining experience. Chef Charles Knight
PREPARATION: 40 minutes – makes 8 servings
EQUIPMENT: 13-inch Gourmet Skillet, food processor, or blender- For 4 servings use the 10-Gourmet Skillet and cut the recipe in half.
INGREDIENTS:
5 tablespoons unsalted butter
4 eggs
1 cup milk
1 cup all-purpose flour
1 apple peeled cored and cut into 8 thin slices each
Powdered sugar or cinnamon sugar
PREPARATION:
Put the butter in the gourmet skillet and place in a 400ᵒF preheated oven. While the butter melts mix the batter
Place the eggs in a food processor or blender and blend on high speed for about 1 minute. With the motor running, gradually pour in the milk, then add the flour and continue blending for about 30 seconds. Or in a bowl, beat the eggs until blended, gradually beat in the milk, then flour.
Using a potholder carefully remove the gourmet skillet from the oven and pour in the batter, top with sliced apples. Return the skillet to the oven and bake until the pancake is puffy and well browned; about 20 to 25 minutes.
Combine the sugar and cinnamon and set aside.
To serve, slide a flexible spatula under the Dutch Babies to loosen and slide it out on a cutting board. Top with cinnamon sugar and slice into 6 to 8 equal portions. Serve warm with Vanilla ice cream.