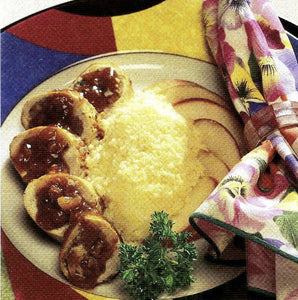 Apple trees are the most widely grown species in the genus Malus family of fruit (a wild apple native to the mountains of Central Asia in southern Kazakhstan). Apples have been grown for thousands of years in Asia and Europe and were brought to North America by European colonists.
Apple cultivars are propagated by clonal grafting onto rootstocks. Apple trees grown without rootstocks tend to be larger and much slower to fruit after planting. Rootstocks are used to control the speed of growth and the size of the resulting tree, allowing for easier harvesting.
There are more than 7,500 known cultivars of apples. Different cultivars are bred for various tastes and uses, including cooking, eating raw, and cider production.
Worldwide production of apples in 2018 was 86 million tons, with China accounting for nearly half of the total. Source WIKI
Johnny Appleseed (John Chapman), a folk hero and real-life pioneer apple farmer in the 1800s was born in Leominster, Massachusetts in 1774. It is said that his dream was to produce so many apples that no one would ever go hungry. In fact, the apples that John Chapman planted were small and tart "spitters" … named for what you would do if you happened to bite into one. They may not have been the perfect fresh-eating apple, but they were the perfect apples for hard cider.
APPLE CHICKEN ROLLS
PREPARATION: 1 hour – makes 4 servings
EQUIPMENT: French chef knife, Cutting Board, Kitchen Machine food cutter, Medium Skillet, mallet
INGREDIENTS:
¼ cup onions, chopped #2 blade
1 cup unsweetened apple juice (or fresh juiced), divided.
½ cup peeled apple, finely chopped
½ cup soft rye breadcrumbs
2 tablespoons fresh parsley, minced.
¼ teaspoon caraway seeds
4 skinless, boneless chicken breasts about 4 ounces each
2 tablespoons brandy
Apple slices (optional)
INSTRUCTIONS:
Preheat the Medium Skillet over medium heat to 275ᵒF; add onions and dry-sauté 3 to 5 minutes until tender. Remove from heat and add 2 or 3 tablespoons of apple juice, chopped apple, breadcrumbs, parsley, and caraway seeds. Mix well, cover (close the vent), and set aside.
Place chicken breasts on a cutting board. Using a mallet flatten to ¼-inch thickness. Divide breadcrumb mixture evenly between flattened chicken breasts, spoon mixture into center, and roll breasts lengthwise, tucking ends under. Secure with toothpicks.
Preheat the Large Skillet over medium heat 275ᵒF to 300ᵒF, for about 3 minutes. Test the surface with a few water droplets. If the droplets bead up and dance across the surface, the pan is hot enough to brown the chicken and seal in the juices. Place the chicken in the pan; it will stick at first while browning. Cover the pan and open the vent. When the chicken loosens, about 3 to 5 minutes, turn it and continue until browned on all sides. About 5 to 7 minutes. To deglaze the skillet, add a few tablespoons of apple juice and brandy cover immediately (vent closed), and reduce to low heat 180ᵒF to 200ᵒF. Simmer for 10 minutes and serve.
SERVING:
Serve whole or sliced to show off spiral apple filling. Top with pan juice and garnish with sliced fresh apples.
NUTRITIONAL BREAKDOWN PER SERVING: Calories 391; Fat Grams 7; Carbohydrate Grams 20; Protein Grams 55; Cholesterol mg 146; Sodium mg 235.
THE POINT SYSTEM: Calorie Points 5; Protein Points 7; Fat Grams 7; Sodium Points 10; Fiber Points 0; Carbohydrate Points 1; Cholesterol Points 15.